Hey y'all. I obtained some interesting stuff today.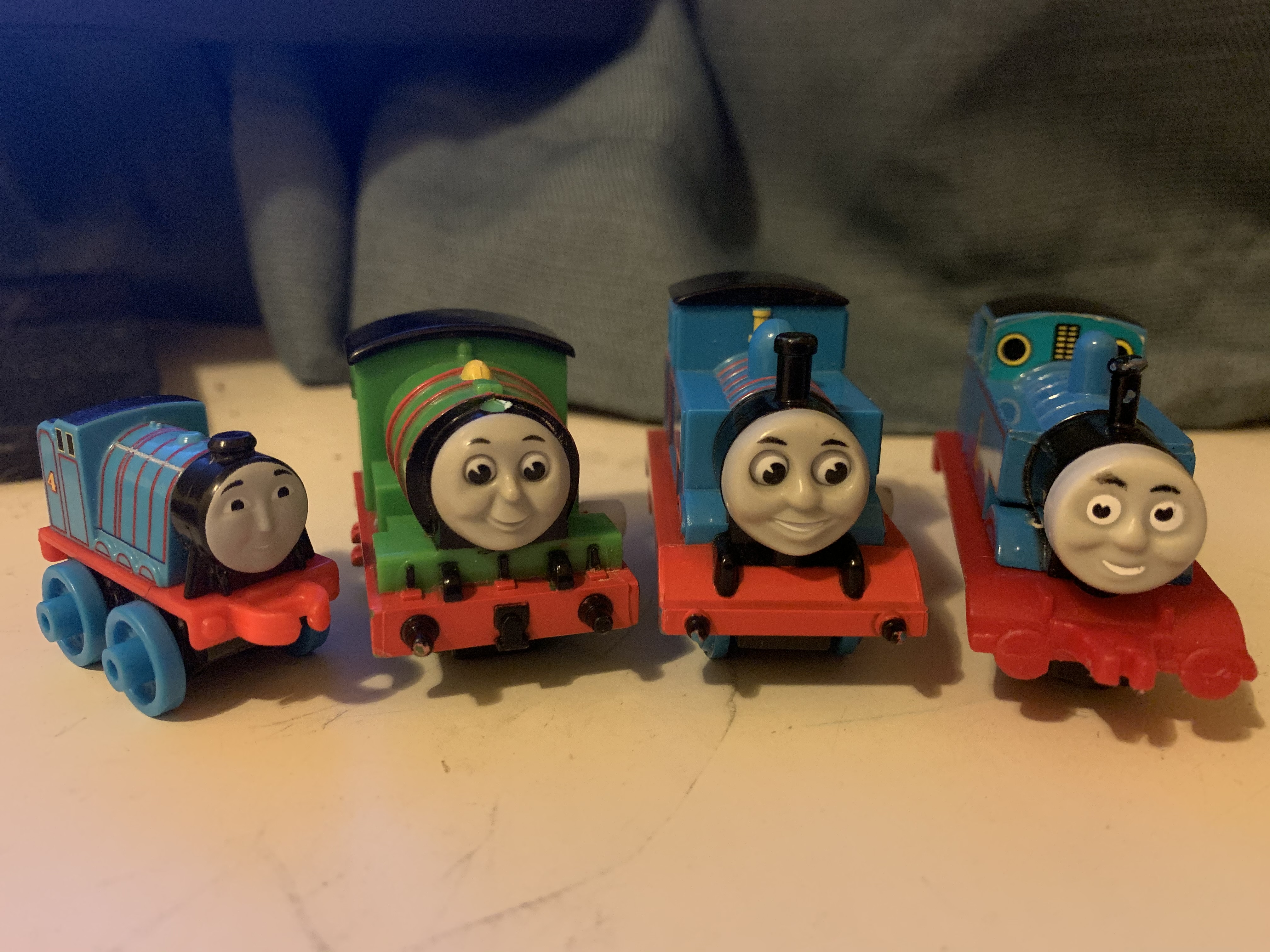 The first thing is a Minis Gordon. Not that interesting but it was in the same bag as the rest so here it is.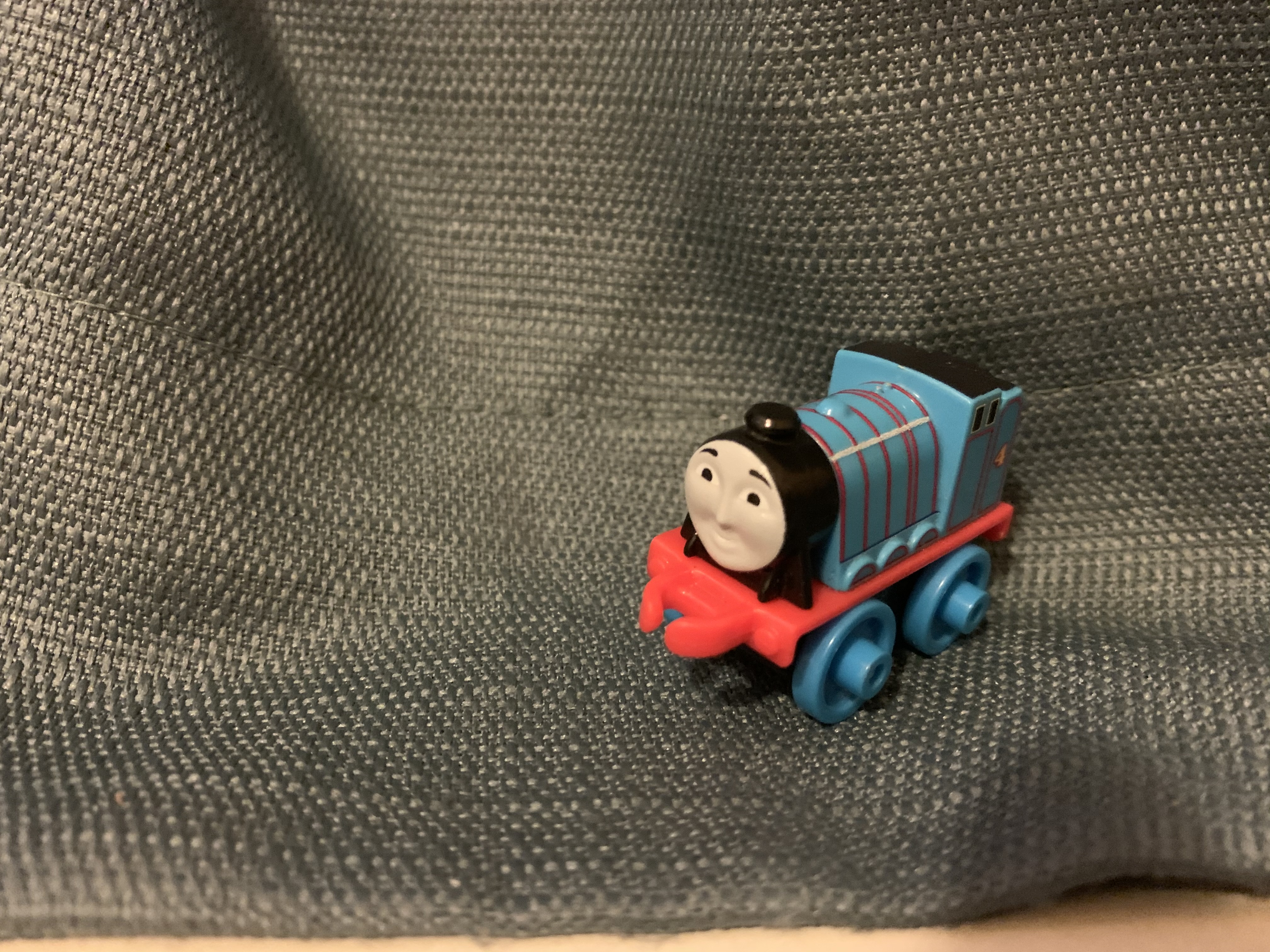 Next is two ERTL wind-ups.
I like these a lot. Unfortunately Percy is missing his funnel, but otherwise everything looks great. Especially the faces!
And last but not least...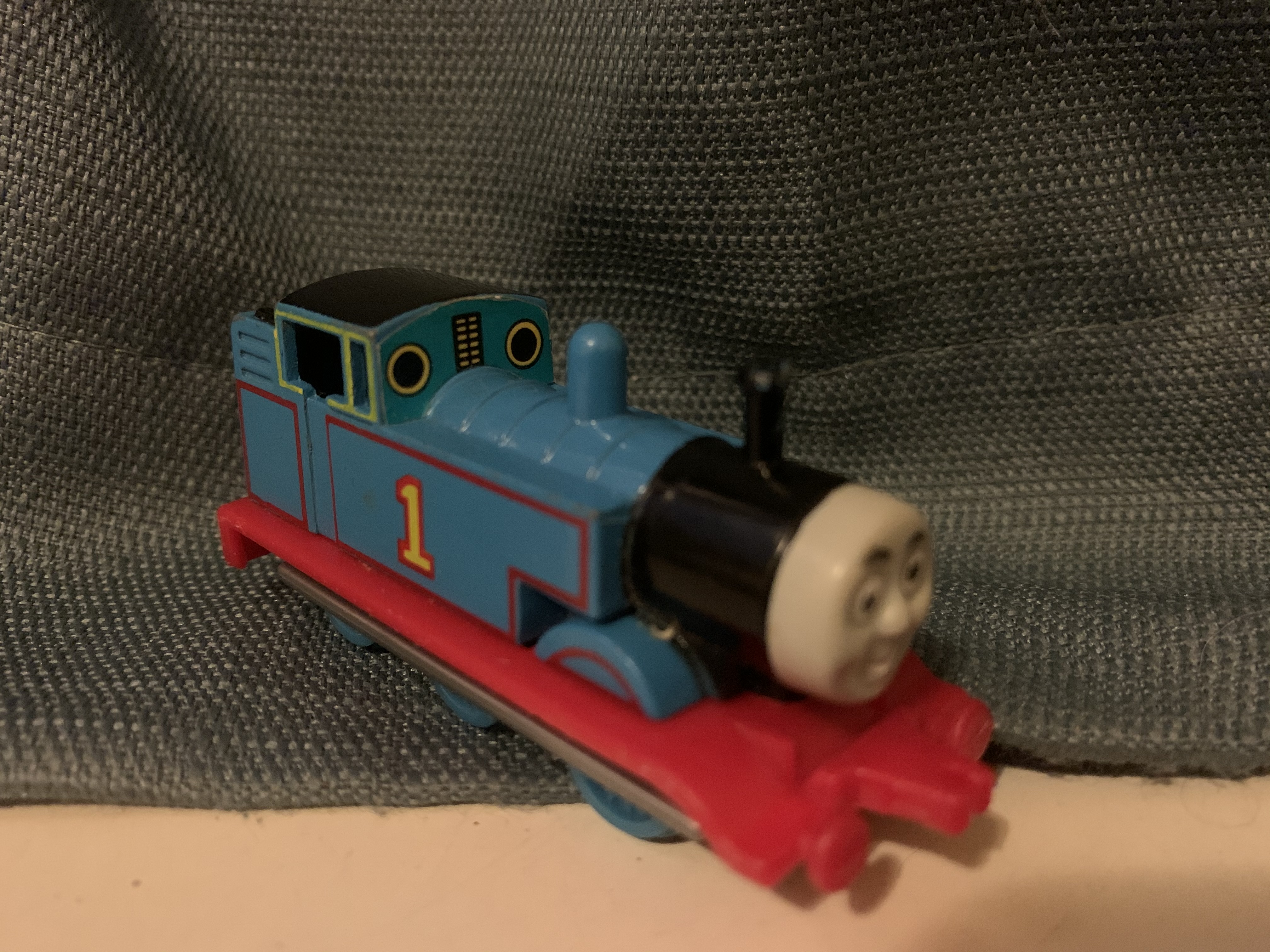 An ERTL Thomas! If you've seen my last post you'll know that I'm beginning to collect this range. It's a bit odd that I got Thomas third instead of first, but I don't mind.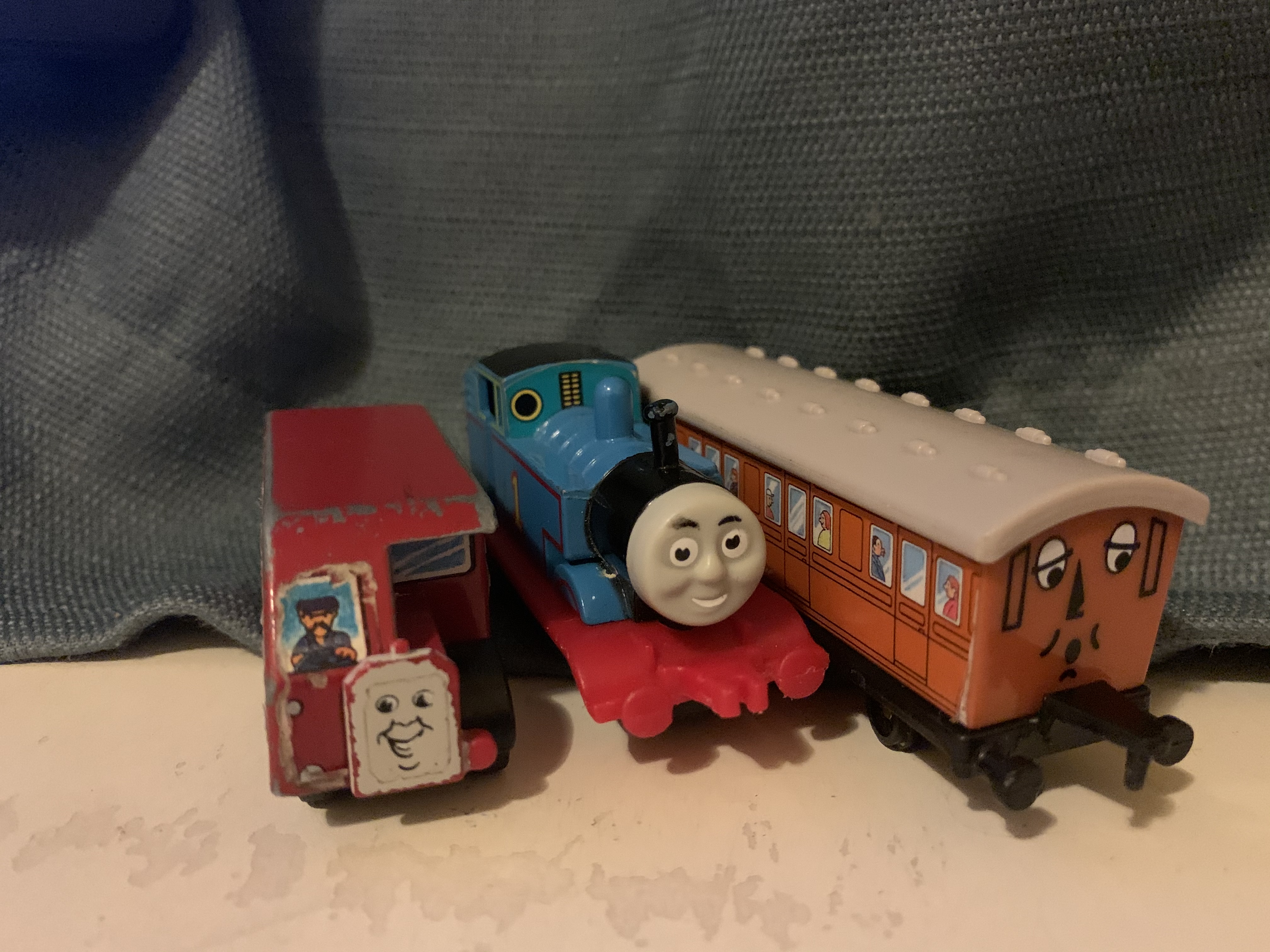 I'm really happy with how cheap everything has been. The whole bag from Value Village was $4, the paperface Bertie was $6 and the Annie was literally free. I also saw some other stuff there such as a Take Along Molly (without tender) and the Take Along Tidmouth Sheds, but I don't collect that range so I left them alone.
See you around!