The Wooden Railway toys had a wide range of facial expressions. As this is my favorite toy line and I love the model series faces I thought I would try to match some of them together. This is part one of a two part series. In this part we will talk about the smiling models, in the second I will talk about the other facial expressions.
The faces changed from season to season so I will include what condition the face was in when the toy was made.
First off we have the 1993-2001 model, aka "Old Style".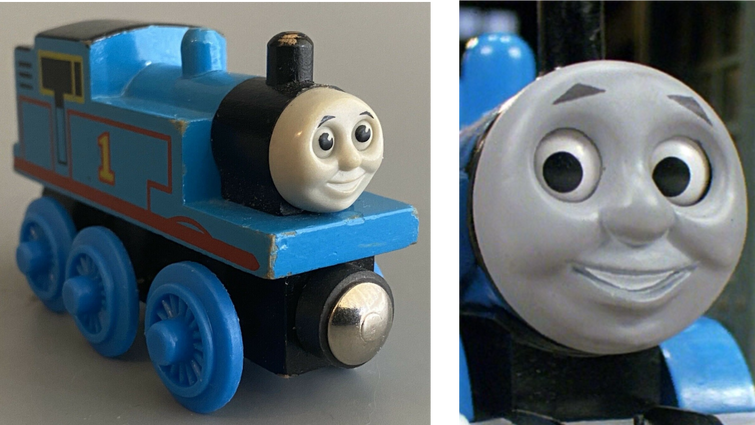 As you can see, the old style face is based off of this smiling face in season 3 condition.
Next is the 2002-2010 or "New Style" model.
This one is interesting as it's based on a piece of promo art. You may remember this art being used in DVD menus and other similar media. This promo art is in turn based off of this face from season 6. This face is also the basis for many other wooden models.
I'm not 100% certain about this one but I believe that the 2000-2001 Battery-Operated Thomas' face is based off of this season 2 smiling face: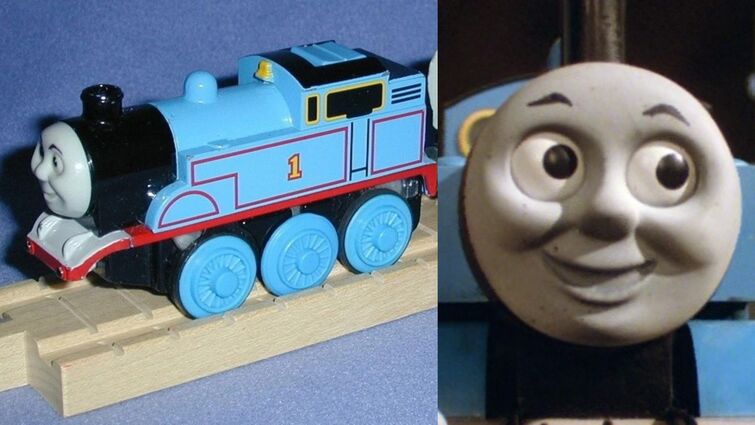 It's a bit difficult to see from this angle but the nose and mouth size seems to match. If anyone has a good quality picture of this model from the front I would be very grateful.
The last model for this installment is the exclusive 60th anniversary Thomas sold in this set.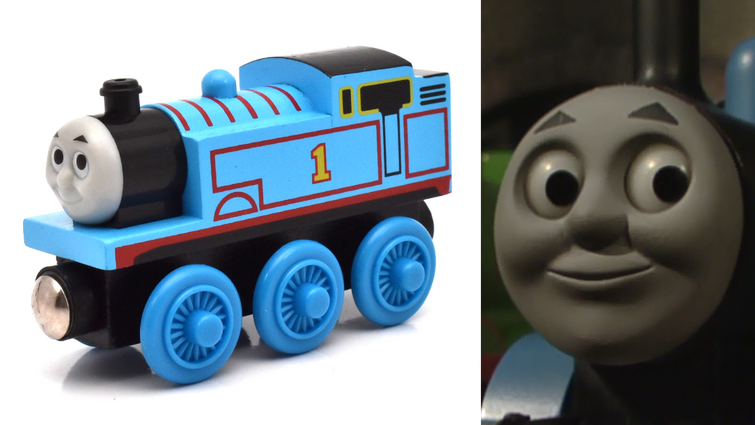 This model is based on this season 8 closed mouth smile.
And that's that! See you next time!