Thomas and Percy are puffing up Gordon's hill with a flatbed of crates when Spencer puffs up beside them. He teases them about their speed: "A little more puff and you might make it to the top by teatime!" This irritates Percy.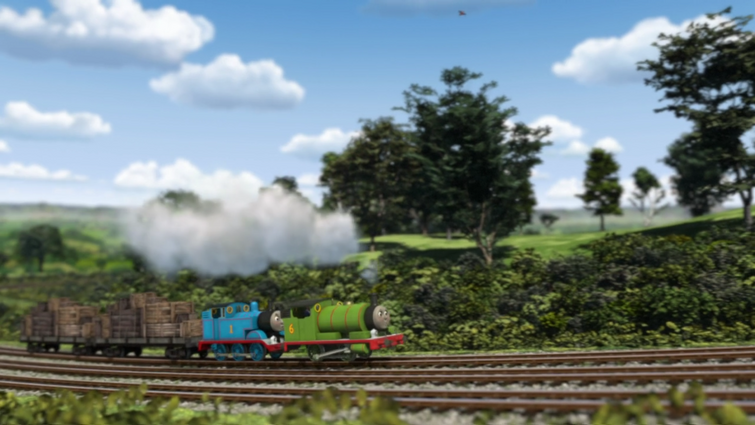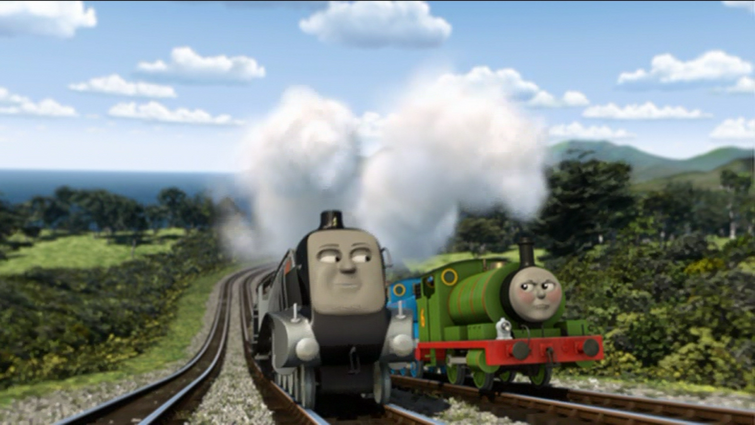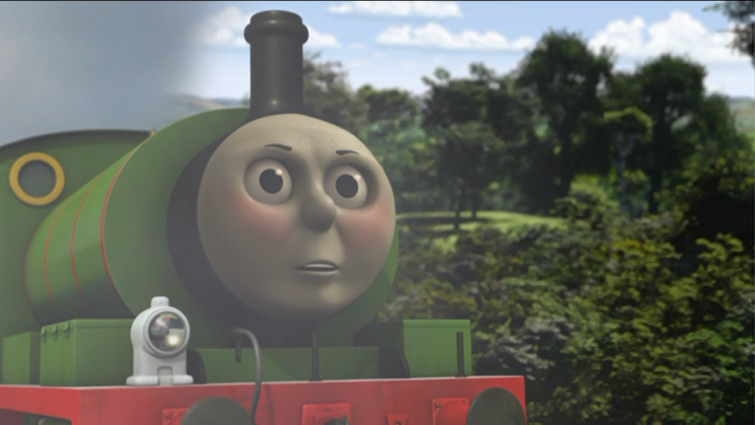 Next, Spencer comes behind Gordon, who was pulling the express. He says, "Out of my way, slow coach!" Gordon isn't pleased.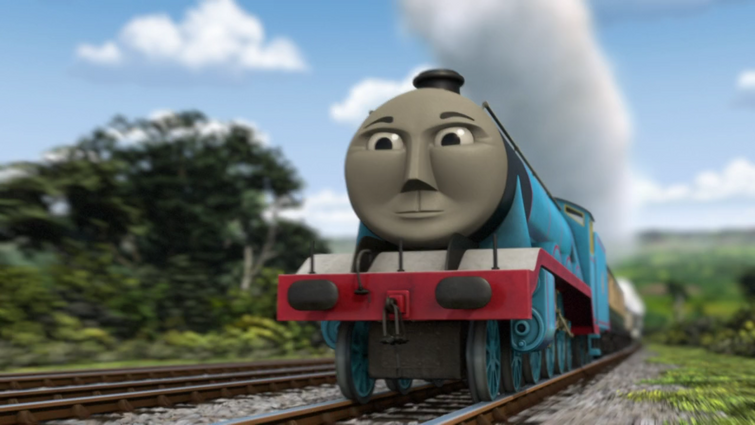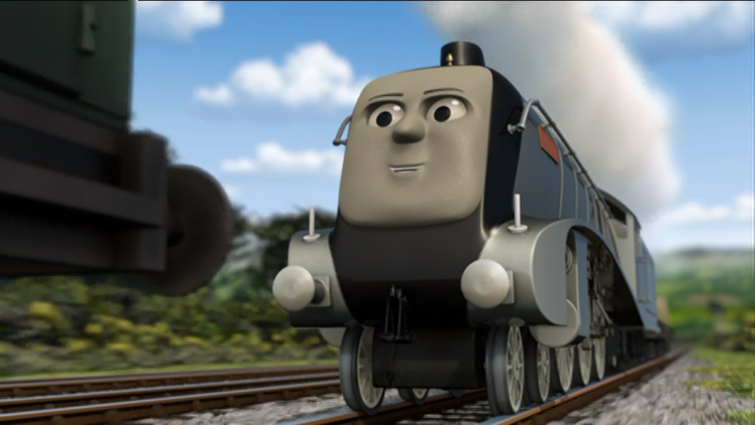 Next, Spencer stops at a junction where Toby is waiting. He teases him: "It looks like you're too old to be really useful, Toby." When the signal turns green, Spencer steams away. Toby was cross because he missed his green light.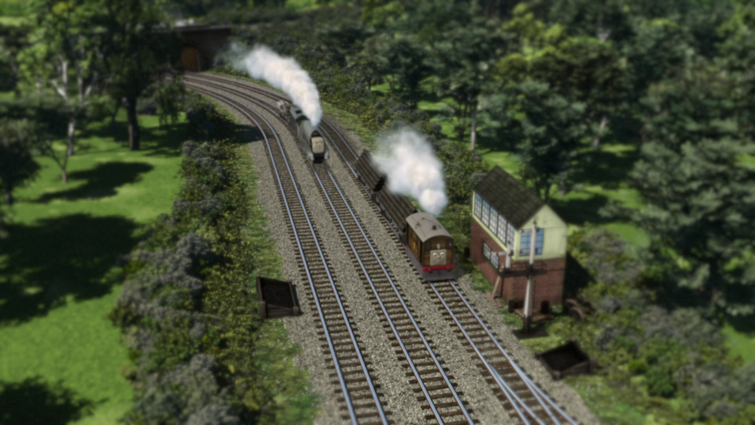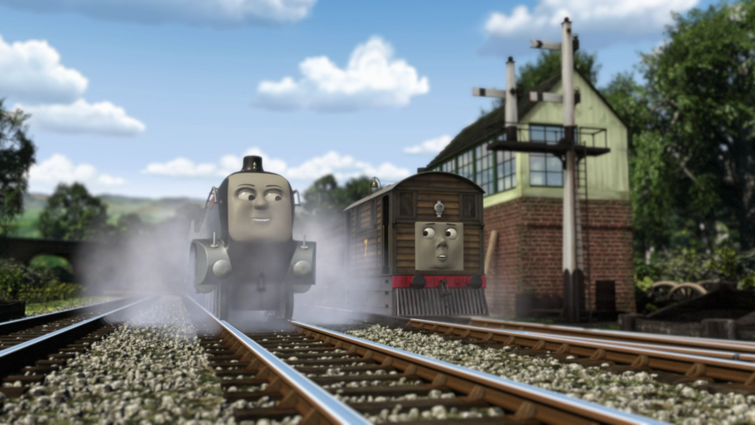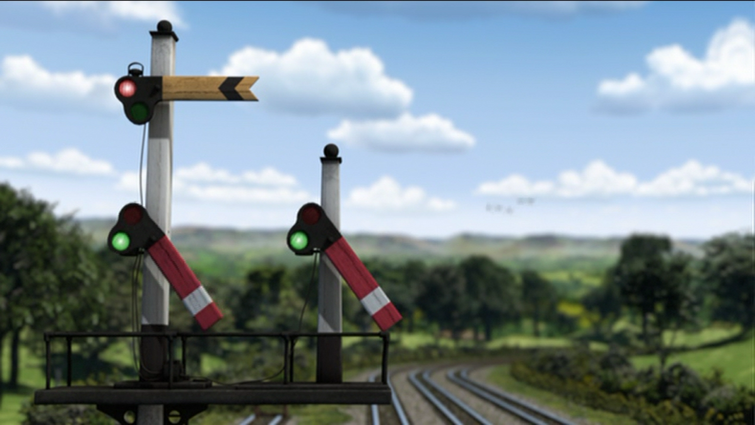 Meanwhile, Edward and James are puffing with a flatbed between them. Spencer puffs up, teasing them about their age and boasts that he's pulling five flatbeds. Then he puffs off, leaving Edward and James cross.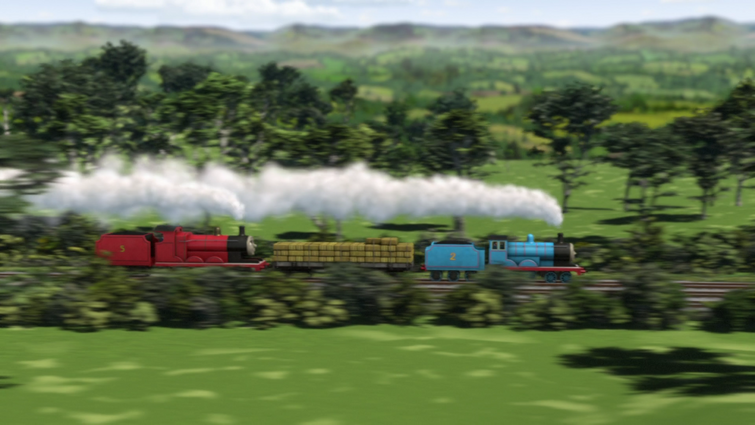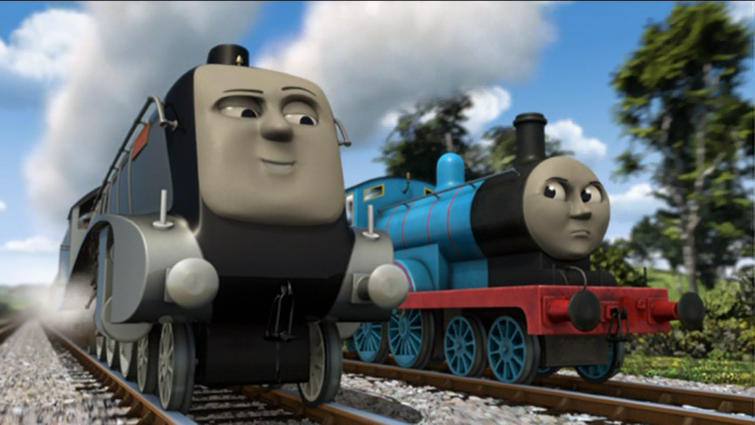 This part was interesting. It shows how much of a jerk Spencer is and how much the other engines don't like his attitude. Though I have to wonder, why didn't he tease Emily for how old she is, too? Weird...