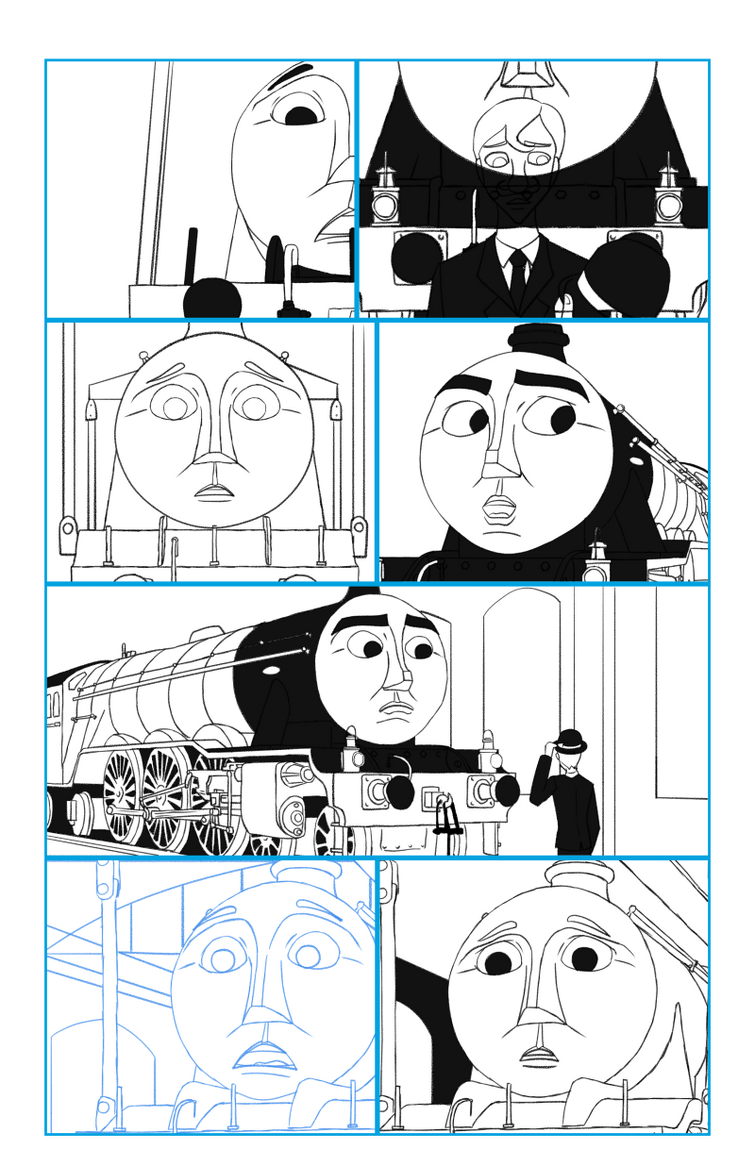 Some notes:
This is the moment the Flying Scotsman realises who Gordon is. That's why we finally see Gordon's whole face instead of just parts of it.

Clever of me to give LNER Gordon round buffers. They're hard to draw from certain angles. I can't see the spots where they're supposed to be attached to the buffer beam either because Gordon's normal buffers look completely different. I gave up on the blue panel and just resized it so the buffers aren't in view. I will have to draw his buffers from that angle eventually.

Pretty sure the spiky protusions on the Flying Scotsman's cylinders (which on Gordon are uh... cylindrical instead) were copied off the Troublesome Trucks's buffer beams.

The man in the top right panel is currently transparent, but will be "filled in" later. The Scotsman's inks are on different layers because he needs to be blurred before rendering.

The Scotsman's dome on the large panel and Gordon's buffers on the panel just above it are placeholders. They need to be redrawn.

The part of Gordon's face that's the most fun to draw is his mouth.

The blue panel replaces a design I rejected because I thought it was too creepy: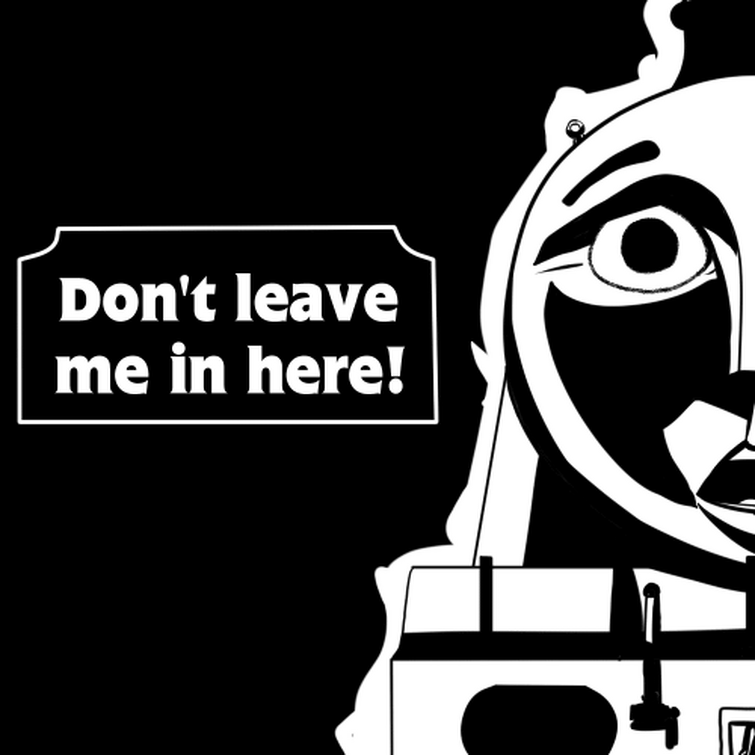 The text won't be the same either.
This one's harder than I was expecting.