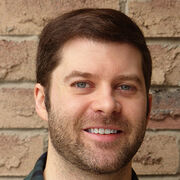 Ian Cherry was a director and assistant director for Series 24 at Jam Filled Toronto. He previously worked on Thomas & Friends as a storyboard artist and storyboard lead at Arc Productions. He worked at Arc from 2012 to 2013 and again from 2014 to 2015. He then worked for Jam Filled from December 2016 to February 2019.
Director
Series
Series 24 (twelve episodes; assistant director, eight episodes)
Episodes Directed
Assistant Director
"Welcome to the Steamworks, my friend!"

This article is a stub. You can help by expanding it.