The Railway Series is a series of books about the railways of the Island of Sodor. The books were created by the Rev. W. Awdry, who wrote the first stories in 1942. He wrote twenty-six books from 1945 to 1972. A further sixteen books were written by his son Christopher Awdry. The final book in the series, Thomas and his Friends, was published in 2011.
The series formed the basis for Thomas & Friends, with many of its books and stories being adapted for television.
History
Origins
In 1942, Wilbert Awdry's son Christopher had measles and was confined to bed. To prevent their son getting bored, Wilbert and his wife Margaret Awdry told him stories and nursery rhymes. Most of them eventually lost their entertainment value, but one that continually appealed to Christopher was the rhyme "Down by the Station". Wilbert subsequently drew a picture of several engines standing in a row based on the rhyme and for fun gave them faces with various expressions. One sad-looking engine appealed to Christopher, as it shared his mood and he asked what his name was. Wilbert replied with the first to come to his head: Edward. Through a series of questions and answers, the story of Edward's Day Out was created. Eventually, Christopher began asking for more stories and Awdry obliged him with "Edward and Gordon" and "The Sad Story of Henry", the latter being inspired by another rhyme he was fond of. Christopher would constantly ask for the stories to be retold, even after he recovered and to ensure consistency between tellings, Wilbert wrote them down on the back of old church circulars.
Margaret Awdry also liked the stories and told her husband to get them published, as she felt they were better than most children's books in circulation. Awdry was reluctant, but Margaret persisted and mentioned the stories in a letter to Wilbert's mother, Lucy, who replied that she knew the author Michael Barsley and asked that the stories be sent to her so she could forward them to him. At Margaret's insistence, Wilbert did so. Barsley's attempts to find a publisher were unsuccessful, so he showed the stories to his agent, Edith Ray Gregorson, who liked them and agreed to pursue the matter further. Her attempts to find a publisher were initially no more successful, as most were suffering paper shortages due to the Second World War, but in September 1943, Edmund Ward agreed to publish them, though refused to commit to a publication date, to Wilbert's annoyance. In October, Ward wrote to say that the stories would be published as one book entitled The Three Railway Engines, but that he required rough sketches for his illustrator to base his pictures on and a fourth story to finish off the book. While Awdry was annoyed at the requests, since Ward had already rejected his drawings, he agreed and wrote "Edward, Gordon and Henry". While it was hoped this would speed up publication, the book was not published until 12 May, 1945. The book was an immediate commercial success, quickly selling out its initial print run of 22,500 copies and going through two more by the end of the year. Awdry, while happy to see his book in print, was disappointed in the illustrations by William Middleton.
Continuation
After the publication of the book, Christopher wanted a model of Gordon; but this could not be done. Instead, Awdry made a model of a tank engine from odds and ends, painted it blue and gave it to Christopher as a Christmas present. Christopher christened the model engine Thomas. Christopher would then request stories about Thomas and these stories would be published as Awdry's second and most famous book, Thomas the Tank Engine.
After Thomas the Tank Engine, Awdry was finished with writing any more books. However, due to popular demand, Awdry pressed onward. By the time Awdry stopped writing in 1972, The Railway Series numbered twenty-six books.
Conclusion
Christopher subsequently added sixteen more books to the series, including the later two posthumous releases. The last book Thomas and his Friends was published in 2011 to commemorate Wilbert's century, particularity in the last story Centenary.
Publishers
The Railway Series was published by Edmund Ward from The Three Railway Engines in 1945 to Main Line Engines in 1966. Edmund Ward merged with Nicholas Kaye to become Kaye & Ward in 1952, but it was Small Railway Engines in 1967 that began using the new imprint. Kaye & Ward was acquired by William Heinemann in 1984, but the imprint was used up to Toby, Trucks and Trouble in 1988. Heinemann was acquired by Reed Children's Books in 1987, but the Heinemann imprint was used from Thomas and the Twins in 1989 to New Little Engine in 1996.
On 25 April, 1998, Reed International sold their children's books division to Egmont UK and the copyright of The Railway Series to The Britt Allcroft Company for £13.5 million.[1][2] As a result, Christopher Awdry was unable to publish The Railway Series without the permission of the copyright holder, and the series were suspended.[2] In the same year, in spite of Christopher's opposition[2], Egmont published new format versions of fourteen books from The Railway Series, which were discontinued and scrapped due to negative feedback. It was reverted to the original state in 2004.
Christopher still wanted to write stories for children, so he founded Sodor Enterprises in 2001 with his wife, Diana Awdry. He offered the publisher the reprints of The Island of Sodor: Its People, History and Railways, and he offered to buy the copyright of this book, but these were denied.[3] As a result, he wrote a new information book and published it in May 2005 as Sodor: Reading Between the Lines to celebrate the 60th anniversary of The Railway Series.
Then, Thomas and Victoria, which was intended to be published in 1997, was published by Egmont in 2007. In 2011, Thomas and his Friends was published, and the series reached its conclusion with this being the final book.
Books
Rev. W. Awdry
Cover
Title
Published
No. #

The Three Railway Engines
12th May 1945
#01
Edward is let out of his shed, Gordon runs into trouble with some

trucks

and Henry is shut up in a tunnel for being vain.

Thomas the Tank Engine
14th September 1946
#02
A station pilot named Thomas longs to leave his yard to go out and see the world and has several adventures.

James the Red Engine
14th September 1948
#03
James, the new engine on the Fat Controller's Railway, gets into trouble and tries to make up for his mistakes.

Tank Engine Thomas Again
31st December 1949
#04
Thomas has many adventures on his new branch line and meets two new friends named Terence and Bertie.

Troublesome Engines
15th January 1950
#05
When Gordon, Henry and James begin to behave badly and go on strike, a new tank engine named Percy is brought to help out.

Henry the Green Engine
10th July 1951
#06
Henry proves his worth to the Fat Controller, in spite of his illness and is finally cured.

Toby the Tram Engine
26th July 1952
#07
A steam tram named Toby comes to Sodor with his faithful coach, Henrietta, to help the Fat Controller after his old tramway closes down.

Gordon the Big Engine
19th June 1953
#08
Gordon is in disgrace after landing in trouble with the Fat Controller, but manages to pull his act together in time for a royal visit.

Edward the Blue Engine
23rd November 1954
#09
Edward is getting old, but proves he has plenty of life left in him.

Four Little Engines
22nd November 1955
#10
While Rheneas is away at the works, the Skarloey Railway engines work together to keep their line running. Two new engines also arrive to help out.

Percy the Small Engine
1st January 1956
#11
Percy is fed-up of being ordered about and gets a chance to shine when he is reallocated to Thomas' Branch Line.

The Eight Famous Engines
15th September 1957
#12
Already famous for their adventures on Sodor, the Fat Controller's engines take a trip to England.

Duck and the Diesel Engine
23rd June 1958
#13
Duck becomes suspicious when a devious diesel comes to Sodor and blames him for causing trouble.

The Little Old Engine
1st January 1959
#14
Skarloey returns to Sodor and finds out that things have changed on his little railway.

The Twin Engines
15th September 1960
#15
Donald and Douglas, two well-meaning Scottish goods engines, create confusion for the Fat Controller when he only expects one engine.

Branch Line Engines
15th September 1961
#16
Thomas has an accident and a lazy diesel railcar named Daisy comes to Sodor to fill in for him, but only causes more trouble and Percy gets into a predicament.

Gallant Old Engine
1st January 1962
#17
The Skarloey Railway prepares for Rheneas' return.

Stepney the "Bluebell" Engine
15th August 1963
#18
Stepney, an engine from the Bluebell Railway, pays a visit to the Island of Sodor and its engines.

Mountain Engines
15th August 1964
#19
Culdee returns to the Mountain Railway and Lord Harry makes up for a silly mistake.

Very Old Engines
15th June 1965
#20
Skarloey and Rheneas recall their early days and celebrate their 100th birthdays.

Main Line Engines
15th November 1966
#21
Bill and Ben play a trick on a new diesel, Gordon and James get into silly mishaps, and Edward pulls through to bring his passengers home.

Small Railway Engines
1st August 1967
#22
Three miniature gauge engines - Rex, Bert and Mike - come to Sodor to work on a

new railway

.

Enterprising Engines
4th October 1968
#23
A special visitor comes to Sodor, two diesels are put on trial, and Douglas rescues a steam engine from the cutter's torch.

Oliver the Western Engine
15th November 1969
#24
Oliver, the new Great Western engine on the Little Western, gets into trouble when his overconfidence gets the better of him.

Duke the Lost Engine
15th October 1970
#25
Peter Sam and Sir Handel recall their old days on the Mid Sodor Railway, and a search begins to find Duke.

Tramway Engines
15th October 1972
#26
Thomas and Percy get in a quarrel, and a new diesel shunter named Mavis causes trouble for Toby.
These volumes were later compiled into Thomas the Tank Engine: The Complete Collection. The Complete Collection compilations were released by various publishers in different years and countries, all containing the same 26 volumes.

The Reverend W. Awdry planned to call his twenty-seventh volume Really Useful Engines, but he never got to use it following his retirement. Christopher Awdry's first publication used this title for the official twenty-seventh volume.
Christopher Awdry
Cover
Title
Published
No. #

Really Useful Engines
12th September 1983
#27
Thomas helps to stop a thief, Percy helps

Tom Tipper

, Duck helps Henry with the Flying Kipper, and all three engines help with the Express.

James and the Diesel Engines
17th September 1984
#28
James is still convinced that diesels are not very useful, but he slowly learns to put his prejudices behind him.

Great Little Engines
28th October 1985
#29
Sir Handel visits the Talyllyn Railway.

More About Thomas the Tank Engine
22nd September 1986
#30
Thomas and Percy fall out after an accident, but they manage to make up for it.

Gordon the High-Speed Engine
7th September 1987
#31
Gordon tries to prove that he can be just as fast as the new high-speed diesels, and Pip and Emma visit the railway for the first time.

Toby, Trucks and Trouble
19th September 1988
#32
Percy and Toby run the branch line, and Mavis has an accident with a lorry.

Thomas and the Twins
11th September 1989
#33
Thomas must work on Edward's Branch Line for the time being and meets Bill and Ben while he is there.

Jock the New Engine
6th August 1990
#34
A boastful new engine called Jock starts work on the Arlesdale Railway.

Thomas and the Great Railway Show
12th August 1991
#35
Thomas travels to the Mainland to attend a grand railway exhibition at the National Railway Museum.

Thomas Comes Home
15th June 1992
#36
Percy, Toby and Daisy must manage the branch line while Thomas is away in England.

Henry and the Express
8th April 1993
#37
Henry is feeling ill again and must go to the Works for an overhaul.

Wilbert the Forest Engine
8th August 1994
#38
Wilbert is called in from the Dean Forest Railway to help the Ffarquhar Branch Line engines, Donald and Douglas.

Thomas and the Fat Controller's Engines
1st August 1995
#39
The engines prepare for the fiftieth anniversary of The Railway Series.

New Little Engine
8th August 1996
#40
A new engine is built for the Skarloey Railway.

Thomas and Victoria
3rd September 2007
#41
The Fat Controller has an old coach named Victoria renovated to help Toby on the branch line.

Thomas and his Friends
6th July 2011
#42
The Thin Clergyman's centenary is celebrated, and Pip and Emma become permanent members of the North Western Railway.
Volumes 27-41 were compiled into Thomas the Tank Engine: The New Collection.
Another book of The Railway Series titled Barry the Rescue Engine was to be written by Christopher Awdry in the 1980s, but it was cancelled.
Christopher Awdry had other material, which he hoped would be published. He read new stories about the narrow gauge engines at the Talyllyn Railway's Duncan Days events; however, these stories were never published.
Other Books
Cover
Title
Writer
Published

Thomas's Christmas Party
Rev. W. Awdry
29th October 1984
Thomas wants to hold a special Christmas party for Mrs. Kyndley. Unfortunately, Mrs. Kyndley's house is snowed in.

Thomas Comes to Breakfast
Rev. W. Awdry
2nd September 1985
Thomas thinks that he can manage without his

driver

, until he makes an unexpected visit to the stationmaster's house one morning.

Thomas and the Missing Christmas Tree
Christopher Awdry
20th October 1986
Thomas is sent to collect a Christmas tree, but when he ends up getting lost along the way home, Donald and Douglas set off to rescue him in time for the Christmas celebrations.

Thomas and the Evil Diesel
Christopher Awdry
5th October 1987
Diesel returns to Sodor to help out on Thomas' branch line and manages to redeem himself after causing trouble.

Thomas and Gordon Off the Rails
Rev. W. Awdry
3rd September 1990
Gordon decides to jam the turntable to prove a point, but his attempt makes him slide into a ditch. Thomas goes to a lead mine to collect some trucks, but he foolishly passes a danger board and falls down a mine.

Thomas and the Hurricane
Christopher Awdry
16th March 1992
Thomas and his friends deal with the aftermath of a hurricane.
Annuals
From 1979 to 1980, annuals were written by the Rev. W. Awdry and from 1985 to 1996 by Christopher Awdry. In some cases, these stories expanded upon earlier books of The Railway Series. In others, they were entirely new and some stories were later rewritten and used as stories of The Railway Series.
Pop-Up Books
Several Pop-Up books were released based on various stories of The Railway Series, all from previous books.
Mini/Board/Sticker books
There have been several books published related to The Railway Series, which were written by the Awdrys. These books were illustrated by Ken Stott, Tony Wells and Edgar Hodges.
Companion Volumes
These books mainly feature the Island of Sodor, dealing with its history, geography and industry in far greater depth than could ever be discussed in The Railway Series stories themselves. However, The Thomas the Tank Engine Man is a biography of the Rev. W. Awdry and is considered a companion to the series.
Bad Days for Thomas
Storytime Segments
Lectures
In addition to writing the books, the Rev W. Awdry also wrote a series of lectures which went into further detail on the history and lore of various aspects of the Island of Sodor within the universe of The Railway Series. Many of these lectures featured information which is not recorded in any of the books.
Trivia
Nearly all of The Railway Series stories were based upon real-life events. As a life-long railway enthusiast, Wilbert Awdry was keen that his stories should be as realistic as possible. The engine characters were almost all based upon real classes of locomotives, and some of the railways themselves were directly based upon real lines in the British Isles.
Awdry drew from railway literature for some of his stories, such as C. Hamilton Ellis' The Trains We Loved and L. T. C. Rolt's Railway Adventure.
With the exception of William Middleton, through illustration errors, each illustrator of the Railway Series has drawn Thomas both with and without the dip in his running board.
According to The Thomas the Tank Engine Man, Awdry had no intention of writing more Railway Series books after 'Thomas the Tank Engine', but after hearing about letters sent saying from fans of the books, he was convinced to continue writing the series.
C. Reginald Dalby drew the advertisement for Railway Series books in the illustrations.
The dust jacket for the books published in 1965[4] - 1967[5] contained an advertisement for "Percy the Small Engine, brought to life by Meccano".
Prior to Thomas the Tank Engine & Friends being produced by Britt Allcroft in 1984, there were two attempts to adapt the Railway Series books to the television, both of which were cancelled.
The first large-scale celebration of an anniversary of the Railway Series was the Thomas the Tank Engine 45th Birthday at the National Railway Museum in 1990.
The books written by Wilbert Awdry were the most widely available. Christopher's books were commonly rare to find and expensive to purchase.
There were often translation errors in the Korean version.
The Jung Ang Educational Foundation Inc. South Korean version transcribed "Thomas" as "토머스" (tomeoseu). However, Adongmoonhak's South Korean version got the transcription correct, as "토마스" (tomaseu).
The Railway Series books were published in South Korea, but never in North Korea.
In the Korean versions of the books, they translated the "Small" word as "작은"(Jak-eun) and the "Little" word as "꼬마"(kkoma) for distinction in South Korea.
When correctly translated the German name for the Railway Series (Wilbert Awdrys sprechende Eisenbahnen) translates to Wilbert Awdry's Speaking Railway.
1947 and 1971 were the only years to not have a book published during Wilbert Awdry's time with the series.
In Other Languages
Language
Title
Chinese Mandarin
托马斯和朋友原著绘本
German
Wilbert Awdrys sprechende Eisenbahnen
Japanese
汽車のえほん
Korean
기관차 친구들
토마스 원작 시리즈
토마스와 친구들 클래식 시리즈
토마스와 친구들 원작 동화 세트
기관차 시리즈
칙칙폭폭 그림책
철도 시리즈
Norwegian
Togbok
Swiss-German
Die lustigen Dampflok-Bücher
Japan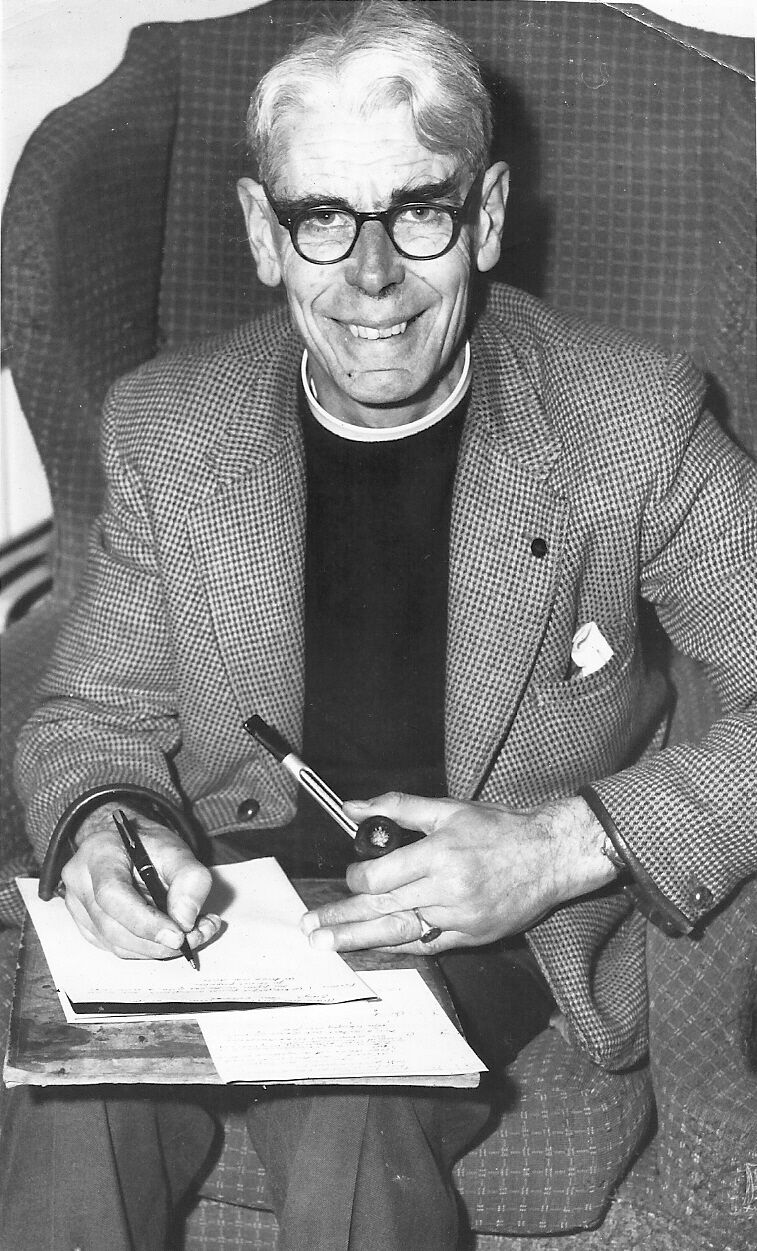 From 1965 to 1967, Shuyū Shimizu lived in England with his family as a lecturer and international student at the Japanese Studies of Oriental Institute at the University of Oxford. One day he found The Railway Series books at an Oxford bookstore, purchased it for his son and they loved it. For seven years from April 1972, Shimizu taught English at Keio Yochisha at the request of his acquaintance Saburō Kuwabara. During this time they decided to translate The Railway Series. The Japanese translation rights were granted by Kaye & Ward through Charles E. Tuttle Co., a literary agent company. The Rev. W. Awdry was delighted to publish in Japan and sent a message to Japanese readers. This message was published in the foreword message of The Three Railway Engines and the front flaps of 26 books.
On 10th November 1973, Poplar Publishing published the first three books and by November 1974, the first fifteen books were published. The remaining eleven books were published between August 1980 and February 1981. The railway technical terms of these books were supervised by Motō Kuroiwa, the railway company owner. These original versions were discontinued around 2001. The books by Christoper Awdry, however, have yet to be translated into Japanese.
From March 2005 to January 2006, the first fifteen books were published to commemorate the 60th anniversary of The Railway Series. There have been "updates" such as expanding the size of the book, having the same character name as the television series and correcting old-fashioned phrases. After the first fifteen publications, the remaining eleven books were scheduled to be published, but they were cancelled. On 10th December 2010, the 26 books were published as new mini versions to commemorate the 65th anniversary of The Railway Series. On 20th July 2013, Thomas the Tank Engine: The Complete Collection was published to commemorate the 40th anniversary of The Railway Series in Japan. On 3rd December 2020, the 26 books were published as new versions to commemorate the 75th anniversary of The Railway Series.
When the television series began broadcasting in Japan on 4th October 1990, the Railway Series became even more popular. In 1992, 2005-06, 2013-15 and 2020-21, exhibitions of original artwork of The Railway Series, many sketches by Wilbert Awdry and the original television series models were held in Japan.
Germany
In Germany, only the first two books were ever translated and published one book called "Wilbert Awdry's Sprechende Eisenbahnen: Thomas die Tenderlok und andere Eisenbahngeschichten", meaning "Wilbert Awdry's talking railways: Thomas the tank engine and other railway stories". It should be noted that the spelling "Wilbert Awdry's Sprechende Eisenbahnen" is incorrect as the apostrophe after a name is not used in German grammar. Furthermore, the word "Sprechende" (talking) should not be spelled with a capital s, as for every adjective in German grammar.
The book was published in 1981 by the Otto Maier Verlag Ravensburg and it was translated by Josef Guggenmos. It has long been discontinued.
Most of the stories' titles were translated rather literal with The Sad Story of Henry being a noticable exception as it was called "Von Henry, dem es schlecht erging" (Of Henry, who fared badly).
The television series was not translated until 1996 and used completely different dialogues, phrases and titles.
Switzerland
The Globi Verlag AG translated at least the first four books into Swiss-German in 1987.
The series was known as "Die lustigen Dampflok-Bücher" which roughly translates to "The funny steam engine books". The Three Railway Engines was translated as "Drei Dampfloks werden Freunde" (Three steam engines become friends), Thomas the Tank Engine was translated as "Thomas die Dampflok" (Thomas the steam engine), James the Red Engine became "James mit dem roten Kleid" (James with the red dress) and Tank Engine Thomas Again was "Neues von Thomas der Dampflok" (New stuff from Thomas the steam engine).
The back of "Drei Dampfloks werden Freunde" incorrectly states that the first book was published in 1943 and Edward's name uses the German-speaking spelling "Eduard".
References
External Links